Wind in the Willows trail around Les Vardes Quarry nature walk in Guernsey officially opened
Published Wed 20th Jul 2022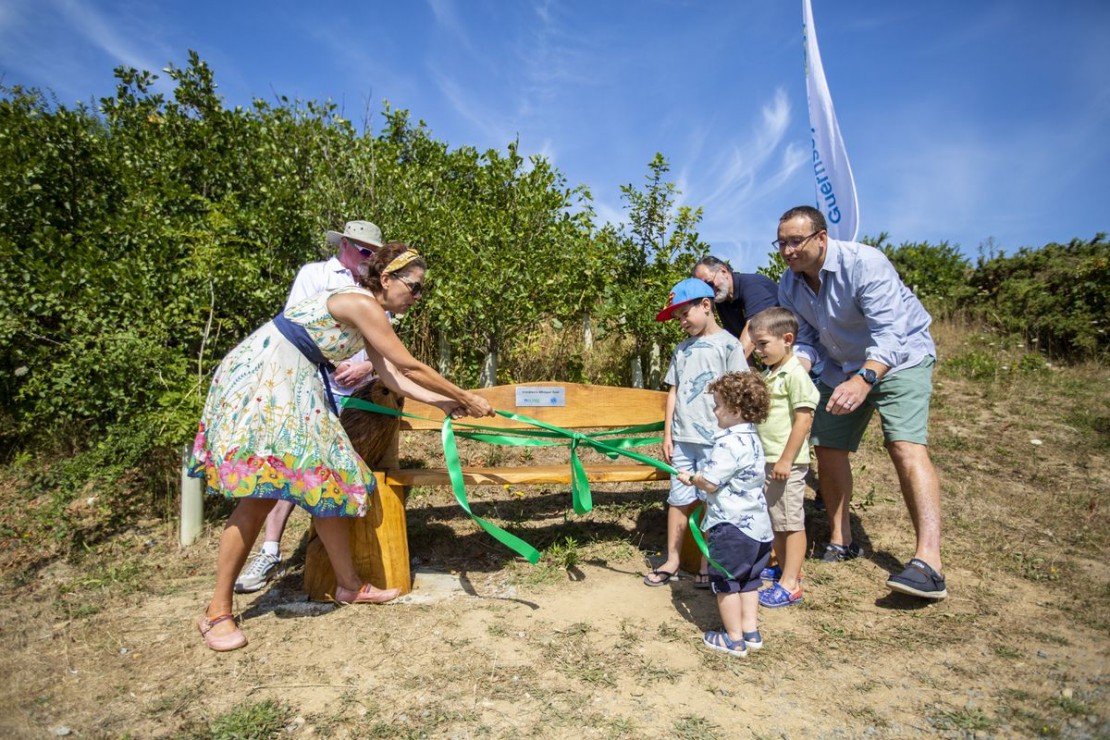 The project, co-ordinated by the Lions Club of Guernsey, was officially opened recently.
President of the Lyons Club of Guernsey, Paul Allaway, said, "The idea came about during lockdown as a way to get families outside, but there was a challenge to find the right location. Then someone suggested Ronez's nature trail and they said yes," he said. "The idea blossomed from there."
The models were hand-carved with a chainsaw by Manchester-based artist Mike Burgess, who is a regular visitor to the island and has attended many of the local shows. Most of the sculptures are characters from Wind in the Willows. There is Mr Toad, Moley, Mr Badger and Ratty. These are joined by two additional characters, the Rabbit and Mr Otter.
In addition to the animal sculptures, the Lions Club and Ronez have included a children's "whisper seat", where children can sit and put their arm around a beautiful large carved owl on one side or a large lion on the other, and then whisper all their thoughts.
The trail was opened by Education, Sport & Culture president Deputy Andrea Dudley-Owen. Local companies and organisations sponsored the characters and the bench including DWA, Norman Piette, Creasey's, Ravenscroft, The John Ramplin Trust and Health Improvement Commission.
Gallery