A birthday surprise at Ronez in Jersey for 6 year old Matthew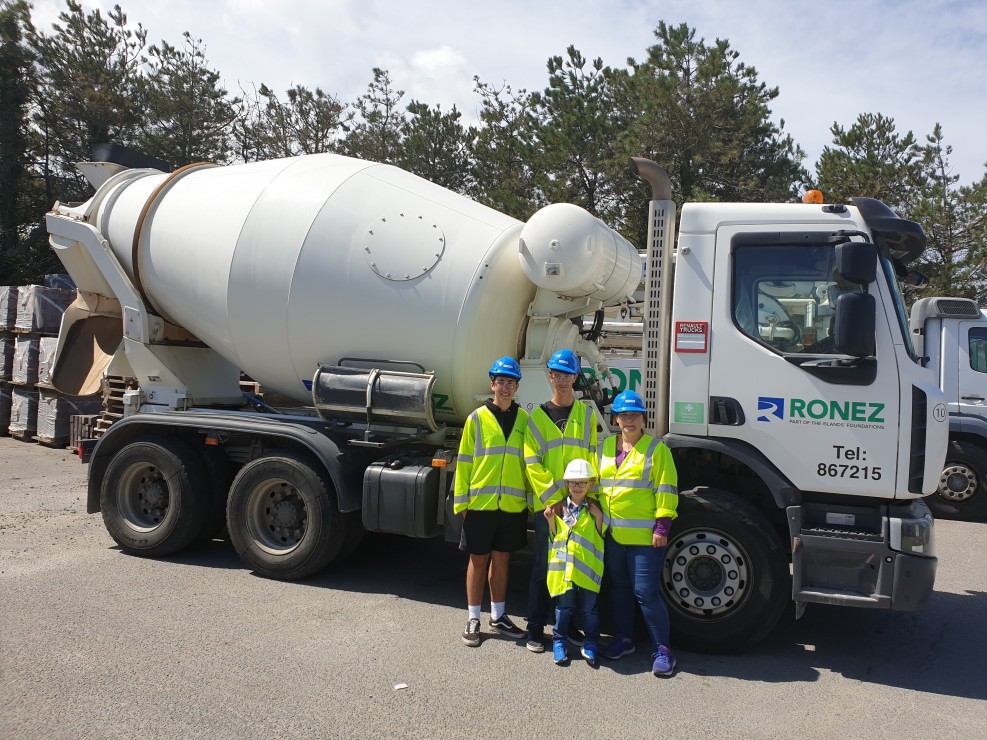 Its not often that you can have your own personal tour of a quarry, expecially at six years old! But, this is exactly what happened in Jersey recently thanks to Ronez's Sales Manager, Paul Pinel.
Matthew, who is mad on mixer trucks, didn't know about the birthday surprise visit until he arrived. He was accompanied by his Dad, Mum and brother David and was treated to a tour of the quarry, a walk around the concrete batching plant, he saw 100mm standard blocks being made in the blockplant and had a look inside a mixer truck.
David Highfield, Matthew's Uncle said, "My brother Sean told me how much of an amazing time he and Matthew had at Ronez recently on a tour of the company. Matthew could not stop talking about all the trucks and machinery. Sean could not speak more highly about how friendly and approachable everyone was that they met and how professional the setup was."
Gallery