Jersey Crew complete epic challenge in the Jersey quarry
Published Mon 27th Jul 2020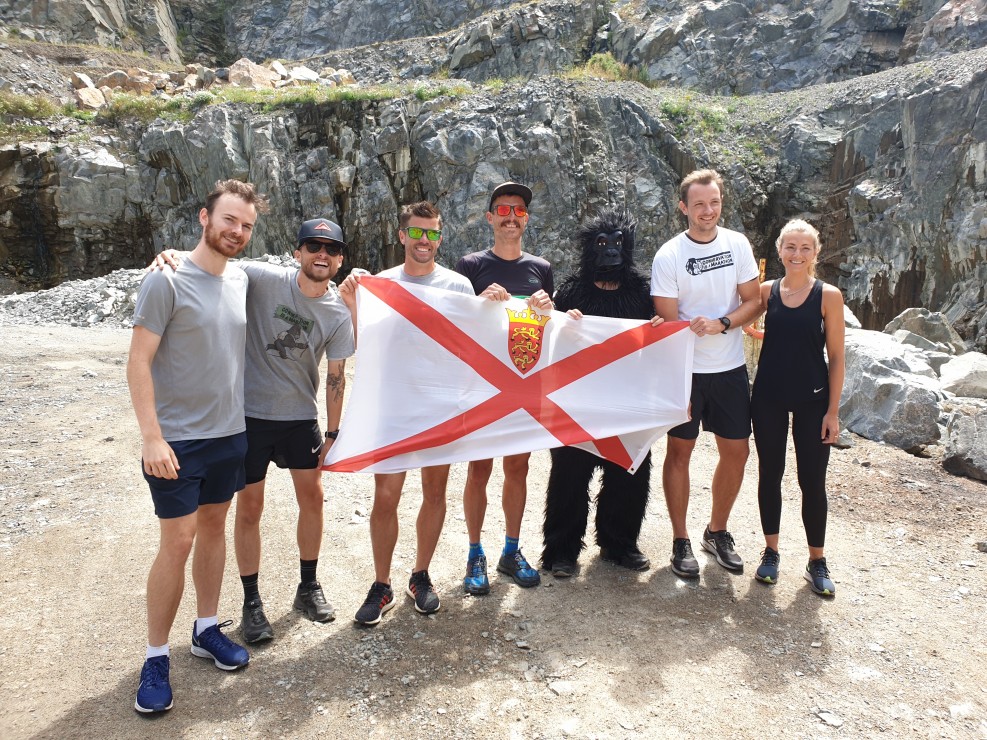 Jersey resident's Will Highfield, James Manners, Evan Laframboise, Rik De Louche, Jake Michel, Emily Michel, Glen Brown and Adam West recently undertook the Centurion Running Community "One Up" challenge to raise money for Durrell Zoo.
In 7 consecutive days, they were required to reach the equivalent height of Olympus Mons, a volcano on Mars, which is circa 21,229 metres. Will, who works for and volunteers for Durrell said, "This challenge is not about the distance run but the elevation gained. Within the 7 day time period, to complete the challenge you must walk, hike or run almost 70,000 feet!!"
The Team chose sites with the greatest elevation, Les Platons on the north of the Island for the first six days and then moved up the coast to Ronez Quarry for the final run.
Paul Pinel, Ronez's Sales Manager said, "Ronez is currently 130m deep and 28 metres below sea-level and has seen quarrying activity since 1869. What they have achieved in a week is beyond belief, I am sure that Durrell are immensely proud of them and extremely grateful for the huge contribution that they have made to the future of the Zoo".
Paul continued, "They have raised a significant amount of money for Durrell but desperately need more to help Jersey's magnificent Zoo to survive. If you would like to donate, go to www.justgiving.com/fundraising/will-highfield5."
Gallery