Ronez Jersey Sales Manager appointed Chairman of the Variety Sailing Trust
Published Thu 19th Aug 2021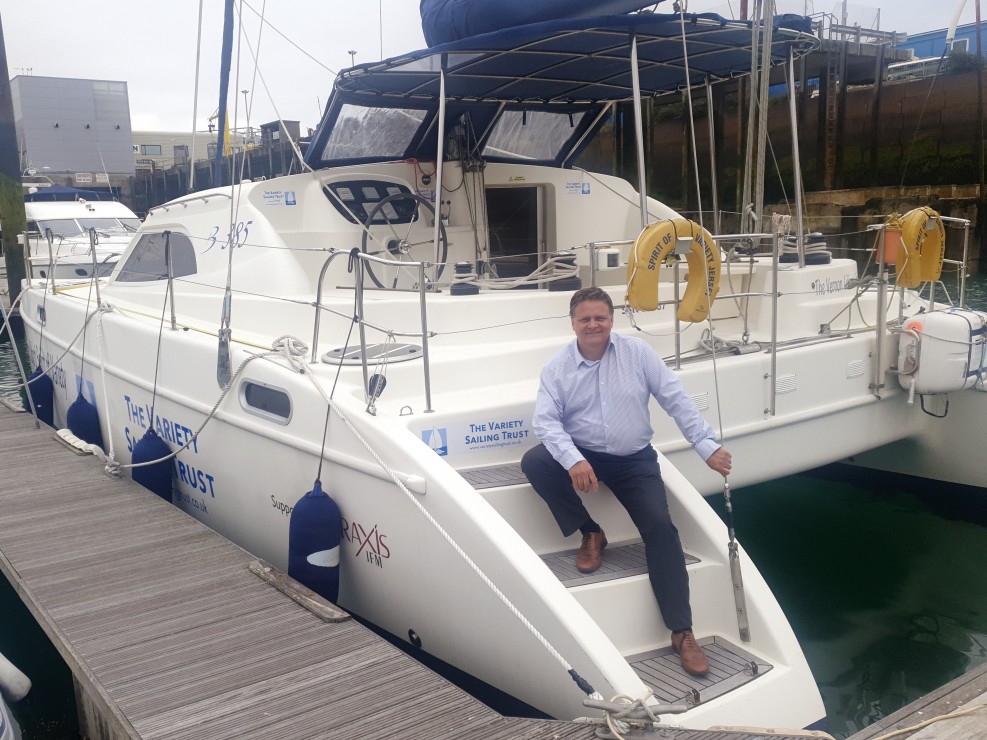 The Variety Sailing Trust is delighted to announce that Ronez Jersey's Sales Manager, Paul Pinel, has been appointed as their new Chairman to continue the work of the Trust and to provide sailing opportunities for disabled and disadvantaged children and young people in Jersey.
Paul takes over from the previous Chairman, Bernie Manning, who is stepping down from the role after nine years of hard work and support. This will not be the final goodbye to Bernie, however, as he remains involved as a Trustee.
Paul has been a member of Variety, the Children's Charity for many years, joining The Variety Sailing Trust as a Trustee in January 2019. Paul said: "I am thrilled to be taking over the role of Chairman from Bernie who has done a fantastic job. Our partner PraxisIFM provide invaluable financial support to help us operate and maintain our modified 38-foot catamaran, the "Vernon Lilford Spirit of Variety", but we still need to work hard to get more volunteers to ensure that we can continue to make as many trips as possible."
"Seeing the pleasure that the children and young people get from being out on the water is what makes it all worthwhile."
Richard Kearsey, Managing Director of PraxisIFM Trust Jersey, added: "We are delighted to welcome Paul to his new role as Chairman and wish him every success. The Variety Sailing Trust offers such an invaluable experience for children and young people who would not have the opportunity to sail around our beautiful waters without them. We are proud to be part of such a fantastic initiative."
One of the many charities that are involved with the Trust is Autism Jersey. Cheryl Hanlin, Term Time Family Events and Mentoring Co-Ordinator at Autism Jersey confirmed: "We are so thankful to have the support of Paul and the team at The Variety Sailing Trust. Amazingly, they have taken out more than 50 of our families so far, all of whom have made new memories and enjoyed a unique experience each time with positive relaxed vibes. Autism Jersey has the pleasure to continue to work with The Variety Sailing Trust and we are looking forward to a great summer in 2021."