Jersey Quarry welcomes the True Grit Wetwheels Challenge for the first time
Published Tue 03rd Nov 2020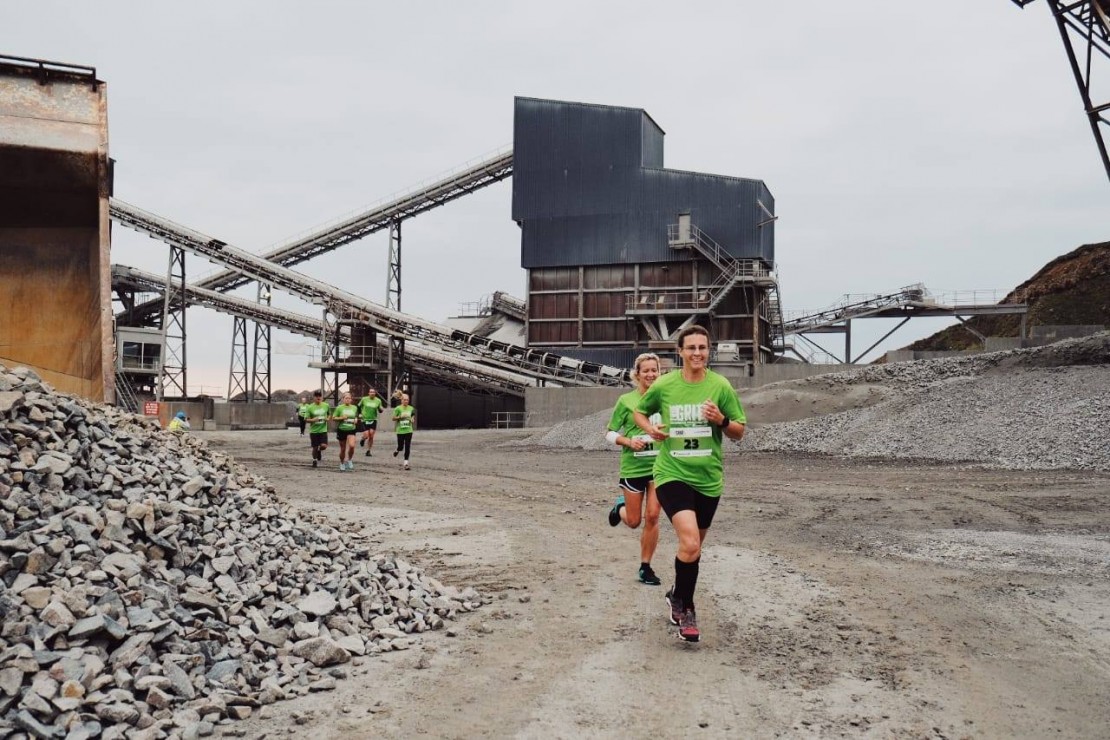 The Jersey Quarry was delighted to welcome the first ever True Grit Wetwheels Challenge which took place on Sunday 18th October 2020. The challenging 4.3Km course, set in a unique and stunning location, took runners on a challenging adventure through the Ronez site on Jersey's rugged north coast.
The physical but fun route involved tough terrain and challenging climbs, all whilst navigating around the gigantic Ronez machinery and equipment!
Set in one of Jersey's most remarkable environments, runners started their race in a series of waves in the Weighbridge area at the top of the quarry, then made their way around the top works, concrete products and ready-mixed plant areas followed by the 130 metre decent into the quarry pit before starting the climb back out. This tough course was made well worth it by the panoramic views over to the north coast of the Island and the passing of some visiting dolphins.
Paul Pinel, Ronez's Sales Manager, said, "It was great for Ronez to be a part of such a fantastic event which raised over £7000 for Wetwheels, a magnificent local charity. The weather was perfect which also enabled us to successfully showcase the site to the Jersey community. We can't wait until next year!"
The annual challenge has been created to raise funds and awareness for local charity, Wetwheels Jersey. Wetwheels Jersey provides the opportunity for all disabled people, including those with profound and complex disabilities, to access the sea in a safe, stimulating and rewarding way on board specially built, fully accessible powerboat.
Gallery