Les Vardes Quarry visited by RAF 201 (Guernsey's Own) Squadron
Published Thu 21st Oct 2021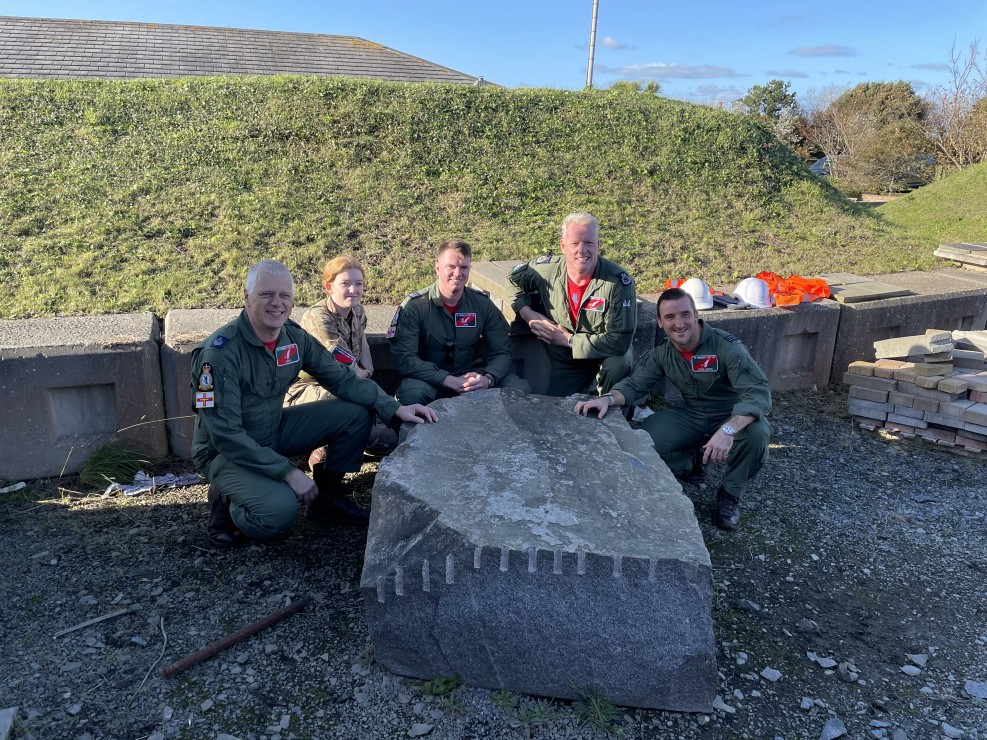 During their Liaison visit to Guernsey recently, Ronez were approached by Justin Morris and Russ Smith from RAF 201 (Guernsey's Own) Squadron.
They were looking for a piece of genuine Guernsey granite to provide a new plinth for the Squadron's crest printed on an old flying boat pontoon, the previous plinth having been lost.
During a visit to Ronez, Les Vardes Quarry, members of the Squadron were able to identify a suitable replacement stone. Their only remaining task now is to work out how to transport the 1.9 tonne stone back to RAF Lossiemouth!
Gallery