MTB Mayhem - a hit again in Guernsey
Published Thu 17th Nov 2022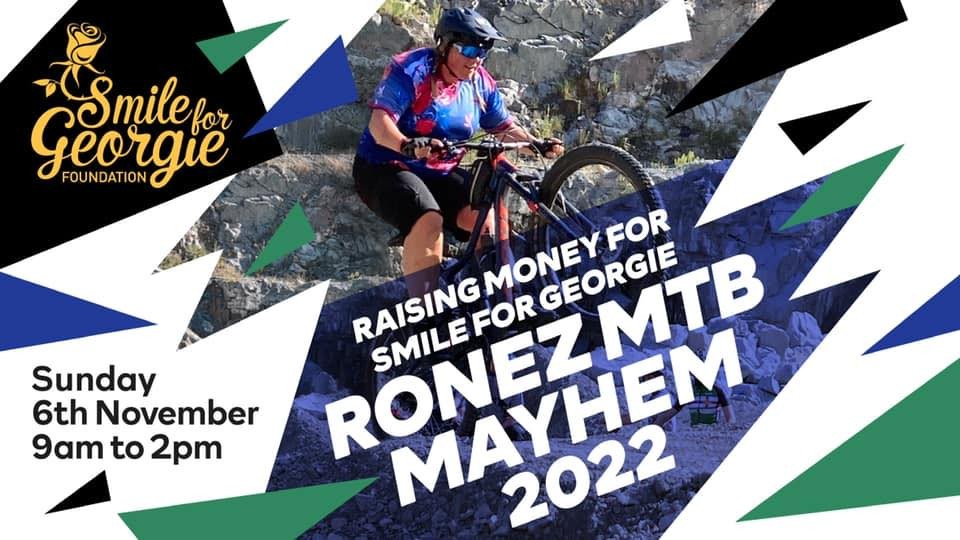 The Ronez MTB Mayhem was a hit again earlier this month. The now annual event, supported by Ronez, gives mountain bike riders of all ages the unique opportunity to complete an "off road" course in Les Vardes Quarry, St Sampson, Guernsey.
The MTB Mayhem, now in its third year, was created by our Quarry Operations Manager, Seamus Gillespie, to allow mountain bikers in Guernsey the opportunity to ride this unique site and to raise money for charity at the same time! This year's event raised just over £1300 for the Smile for Georgie Foundation.
There are more images of this fantastic fundraiser on the event's facebook page, https://www.facebook.com/groups/483715173737004. Watch this space for details of next year's event, which is already in the planning and promises to be bigger and better!
Gallery