New Ready-Mixed Plant for Jersey
Published Wed 20th Feb 2019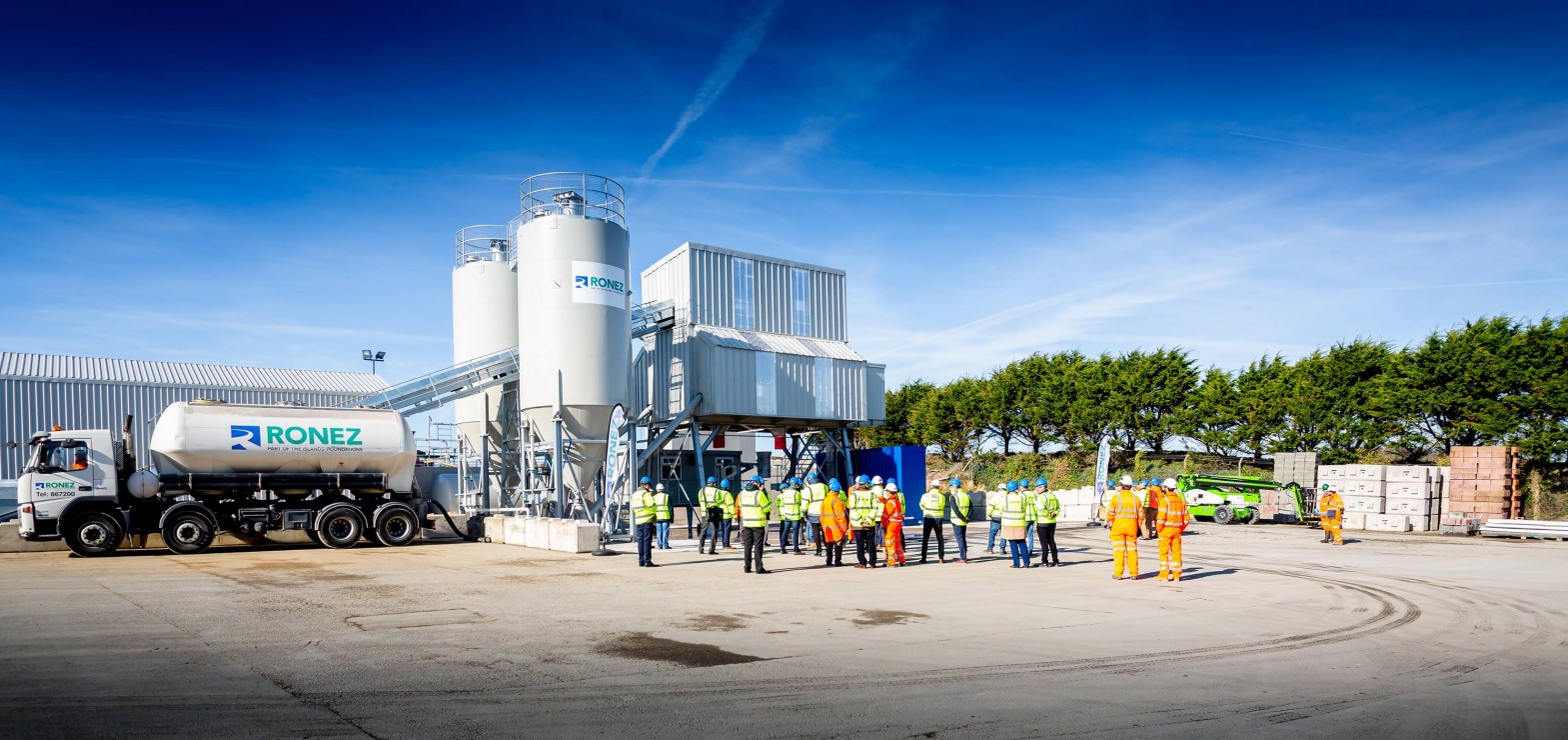 Ronez hosted an inauguration of their new ready-mixed concrete production facility at the St John site on Wednesday 13th February.
The event, attended by customers, the Board of Ronez parent Group SigmaRoc plc, and a number of shareholders in the business, celebrated this latest significant milestone.
Mike Osborne, Ronez managing Director said "The new plant, which incorporates the latest technology for our industry, will significantly increase our production capacity ensuring that the construction community in Jersey gets a first class service for years to come."
SigmaRoc chief executive officer, Max Vermorken added "We have built this plant in a far more convenient location , as it replaces the existing facility in the quarry. All our customers will benefit from the productivity improvement that will come from the time saved by not having to descend into the quarry, as well as from the much improved rate of production from the new plant."
Gallery