Ronez Guernsey pledge their support to the Sark Community Dairy Project
Published Tue 08th Sep 2020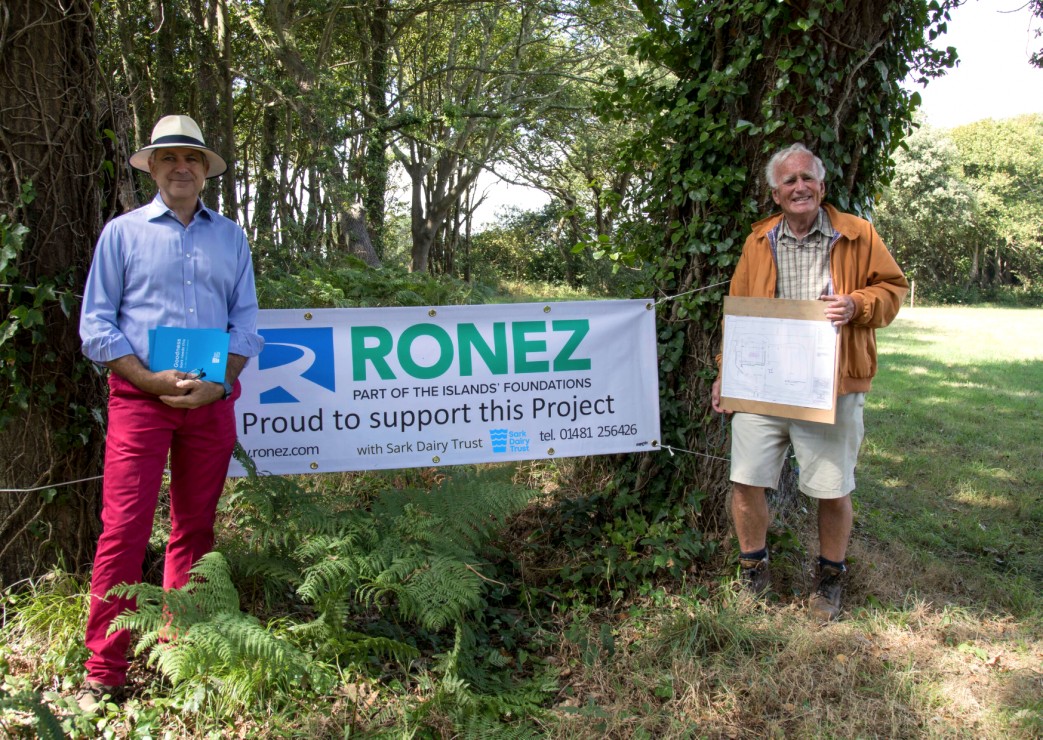 On Saturday 15th August, the Sark Community Dairy Charitable Trust marked the start of its project for a Sark Dairy by 'breaching the bank' of the field that is to be home to the new farm business. Pictured are Major Christopher Beaumont, Seigneur of Sark and Richard Axton, Trustee and ExCo of the Sark Community Dairy Charitable Trust.
Land, planning permission and detailed specifications for the animal housing and milk processing have been secured. Dynamic couple, Katherine and Jason Salisbury with twenty years' dairy farming experience, will be the Trust's first tenants. One quarter of the money needed has already been pledged and this event saw the launch of the appeal to raise the rest of the funds.
Ronez Guernsey have pledged their technical support regarding specialist fibre reinforced concrete, as well as assistance on some of the materials which include circa 300 tonnes of bagged aggregate.
Paul Gibson, Ronez's Sales Manager said, "We are also investigating the practicality of supplying a sulphate resisting concrete which is designed to meet the tough and aggressive requirements of these agricultural applications."
Paul added, "We were invited to gather at the site of the new dairy building in the Clos du Milieu (also known as the Horseshow Field), which lies between the Island Hall and La Seigneurie Gardens, to witness the start of the work and the launch of the appeal for sponsorship."
For more information or to donate, please visit the Sark Dairy Trust's Justgiving page or contact Paul Gibson on 07781 130235.