Ronez supply specialist concrete to repair slipway damaged by the weather!
Published Wed 13th Mar 2019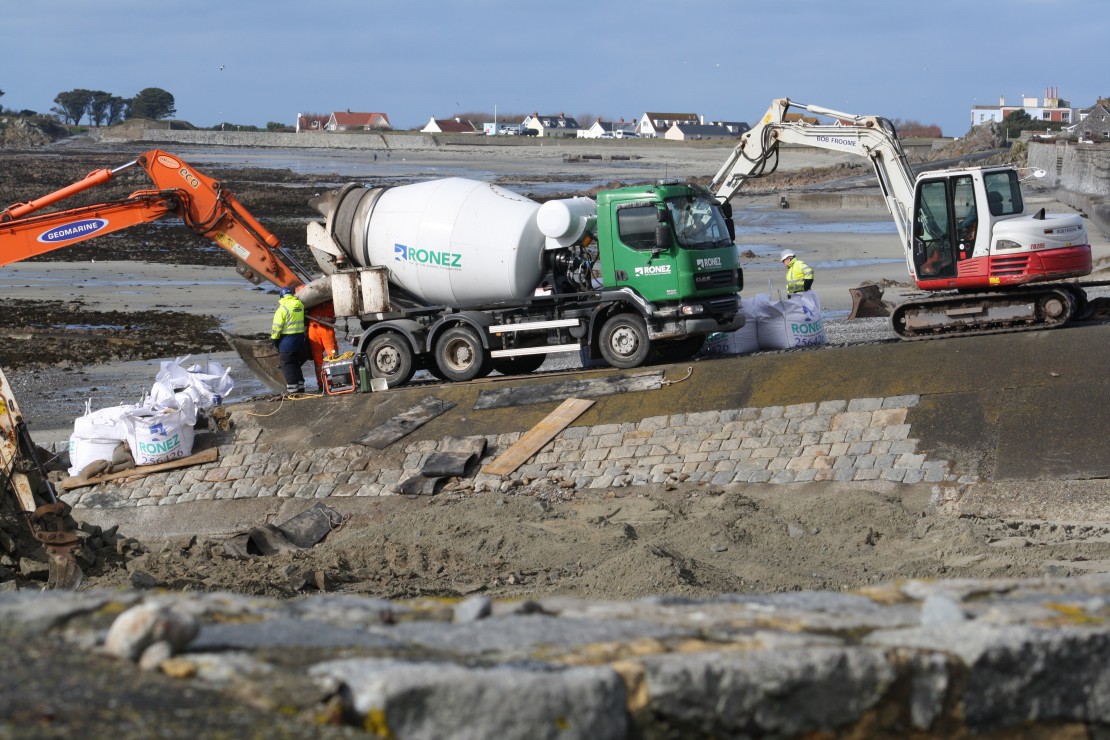 Over a weekend in early March 2019, the rough weather did extensive damage to a slipway at L' Eree on the west coast of Guernsey.
Ronez were asked late on the Monday following to provide emergency materials for a "temporary repair". This involved using tote bags of granite to act as a shutter.
The centre damaged section of slipway was removed and the contractor placed in excess of 40 tonnes of specially designed Ronez concrete at either end to cap the exposed parts of the slipway.
Gallery