Ronez Jersey host the True Grit Wetwheels Challenge again this year
Published Thu 31st Mar 2022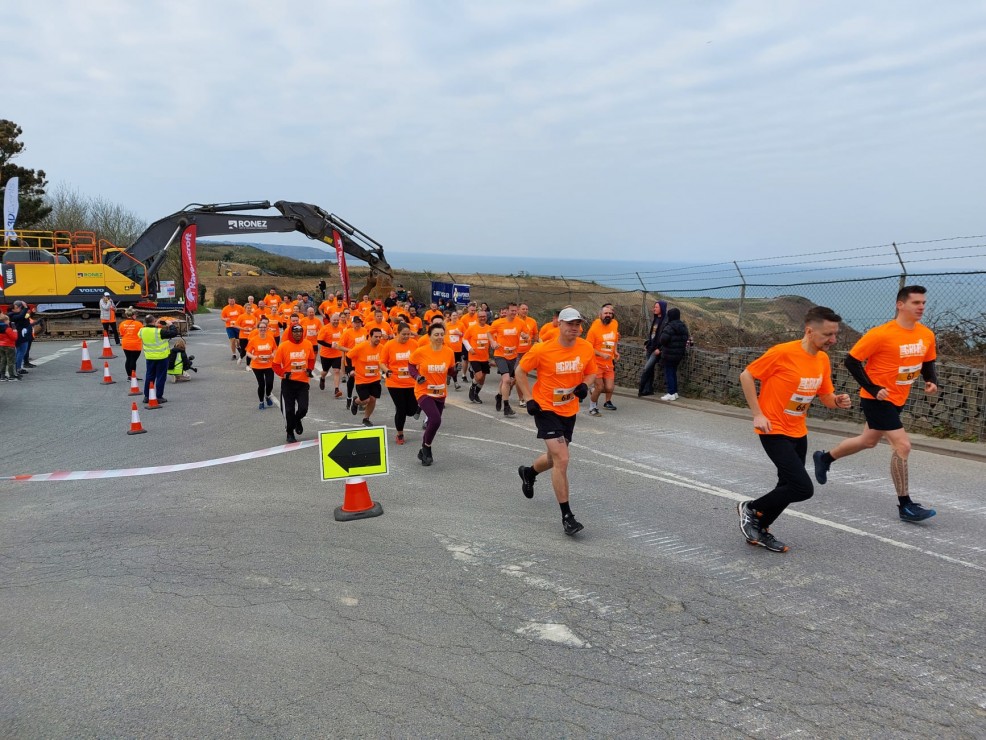 The sun shone on hundreds of participants who took part in this year's True Grit Wetwheels Challenge at the Jersey site in mid-March.
Teams and individuals took part in the 4.7km route, with a choice of running with or without obstacles, and raised an impressive £7000.00 for Wetwheels Jersey. Operations Director, Dina Rogan, said, "This wonderful event brings out the best in people. A massive thank you to all concerned, especially our sponsors Ravenscroft, Carey Olsen and Seapower Marine."
"Special thanks must again go to Ronez, who not only allowed exclusive use of the site for the event but also provided race volunteers and help layout the course with some spectacular obstacles." The obstacle course was designed for people of varying fitness levels, there is no need to be an accomplished runner, with the empisis on teamwork and having fun. The run was the only time category of the event with male winner, Josh Nash, completing the course in an impressive time of 22 minutes and 10 seconds, closely followed by female winner, Emma Gwyther, in 24 minutes and 59 seconds.
Paul Pinel, Ronez's Sales Manager, said, "We were delighted to host this fantastic event again this year and contribute to the fundraising needed for such a wonderful charity. I would like to thank all the Ronez staff and volunteers who worked hard to set up and manage the course. We are all looking forward to next year!"
Launched in September 2013, Wetwheels Jersey became the second regional operator for the national disability power boating charity, Wetwheels Foundation. The Wetwheels experience is designed to enable every disabled person the chance to experience the excitement of power boating. Wetwheels boats are truly unique by being fully accessible - not just giving you the chance to be a passenger, but also to take the helm as the skipper - everybody gets the chance to drive!
Plans are already in place for next year's event, the details of which will be announced soon.
(Text Courtesy of the Jersey Evening Post)
Gallery