Ronez Jersey host a special visit by the Lieutenant Governor and Lady Dalton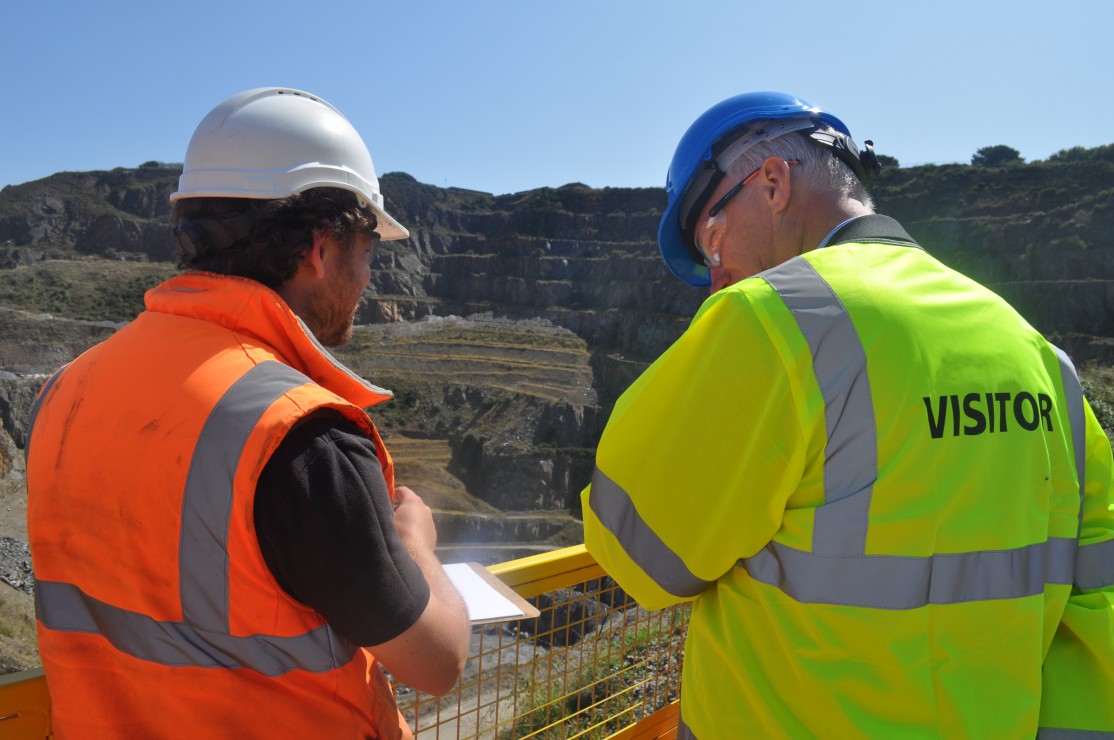 Ronez were delighted to welcome His Excellency Sir Stephen and Lady Dalton to their Jersey operations recently.
After a brief introduction into Ronez's long and interesting history by Managing Director, Mike Osborne, the Lieutenant Governor and Lady Dalton met managers and staff who explained the extraction, production and factory facilities at the site. They toured the quarry and asphalt plant as well as inspecting Ronez's latest major investment, the new ready-mixed concrete production plant. The concrete products manufacturing line was also inspected whilst one variety of Ronez's many types of concrete block were being made.
And, to top it all, Lady Dalton was given the rare opportunity to press the electronic initiation buttons to set off a quarry blast of around 3000 tonne of Jersey's finest granite.
Gallery