Ronez Jersey Win Again
Published Tue 25th Oct 2022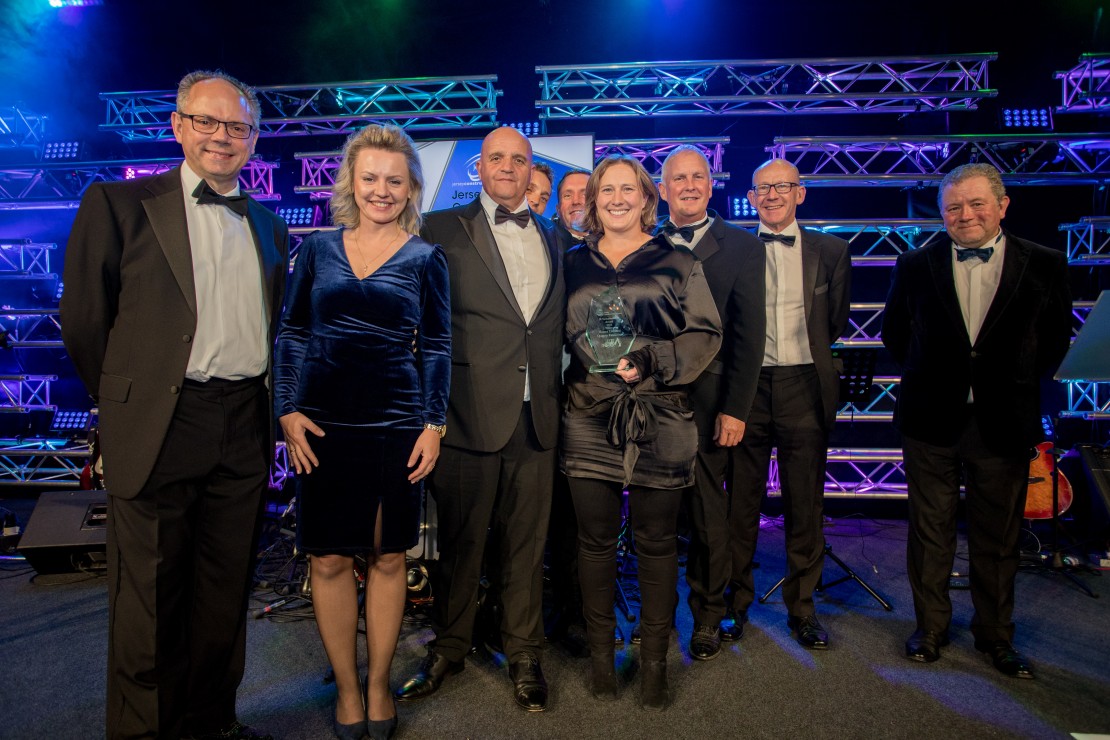 Once again excellence within the Construction Industry was recognised at the annual Jersey Construction Council Awards held at the Royal Jersey Showground recently.
Hosted by ITV Channel Presenter, Jess Dunsdon, guests were entertained by comedian and impressionist Jon Culshaw, magic was performed by Paul Martin and the evening ended with entertainment by local band Inside Job.
Martin Holmes, Chairman of the Jersey Construction Council and a Director of the Garenne Group, welcomed distinguished guests and said that the resilience of the industry has again been tested this year following the Russian invasion of Ukraine, with the turmoil of disrupted global supply chains and spiralling costs. This has had a significant impact on both live and future projects where tender returns are exceeding Client budgets, causing projects to be stalled or cancelled.
He continued that whilst the industry is currently busy, it must not be complacent if it is to maintain a strong and sustainable local industry and in this environment the Jersey Construction Council's position as a trusted collective voice of the industry will remain vital.
As always, the Brick Foundation was a key beneficiary of the awards night, with a raffle that raised over £5,000 enabling the sub-committee to identify a further worthy project to commence in the near future.
The 11 awards presented at the gala dinner highlighted the extensive range of experience and talent and shows that construction is a key local industry and continues to plan for the future, whilst recognising young achievers and innovative ideas that will be crucial in the development of the islands built environment.
"Ronez are proud to have won the JE Sustainability Award for protecting and improving the environment in preparation for the Ronez Quarry extension on Jersey's north coast. From conception to delivery, the tremendous work is another great achievement for Team Ronez". This is our third JeCC award in a row having previously won the Best Use of Innovation in 2019 and 2021", said General Manager, Kirsten du Heaume.
Ronez were also delighted to sponsor the Project of the Year Over £5m award again this year and congratulate winners, Le Clos Mourant.
Gallery