Ronez supply concrete with fibres to Guernsey's new Waste Transfer Station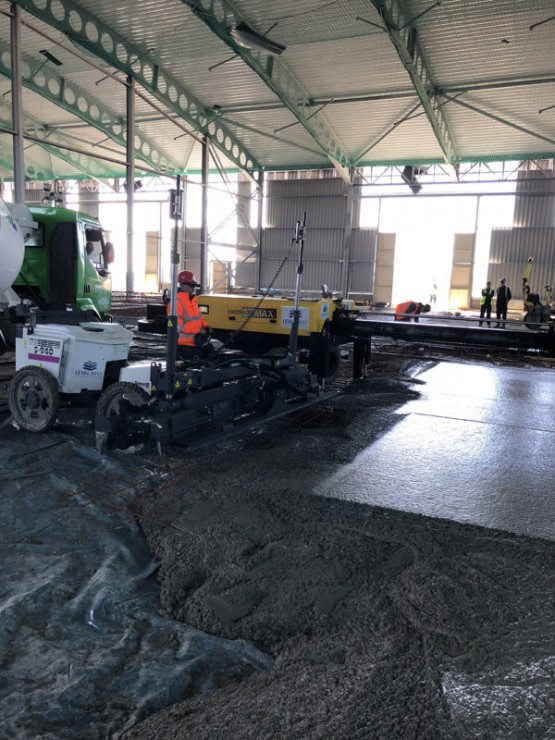 Ronez Guernsey were delighted to supply microsilica ready-mixed concrete with fibres to Guernsey's new Waste Transfer Station.
The States of Guernsey engaged main contractor Geomarine and Concrete Contractor Level Best to construct a brand new and modern waste recycling centre. The facility is 3,300m2 in size and consists of various different recycling sections to cater for all of the different types of waste on the island.
Five consecutive days pouring was required to construct the steel fibre reinforced concrete floor slab using laser screed concrete floor levelling machines. Ronez's high strength concrete mix included a microsilica additive which was used to increase the lifespan and durability of the concrete floor slab for the client. The two concrete finishing teams managed to powerfloat the concrete surface to the clients requirements by the end of each day.
The steel fibre reinforced jointless floor slab design negates the requirements for any sawn expansion joints. The 6 number individual slab bays were isolated with a permanent steel construction joint, which remains in the floor and also helped to set the falls from perimeter to perimeter. With no requirement for any sawn joints the floor can be heavily trafficked without fear of joint breakdown from heavy duty loading shovels and mechanical handling equipment.
For more information, contact Guernsey's Sales Manager Paul Gibson on 07781 130235.