Ronez win the JeCC Le Masurier Best Use of Innovation Award for the second time
Published Mon 25th Oct 2021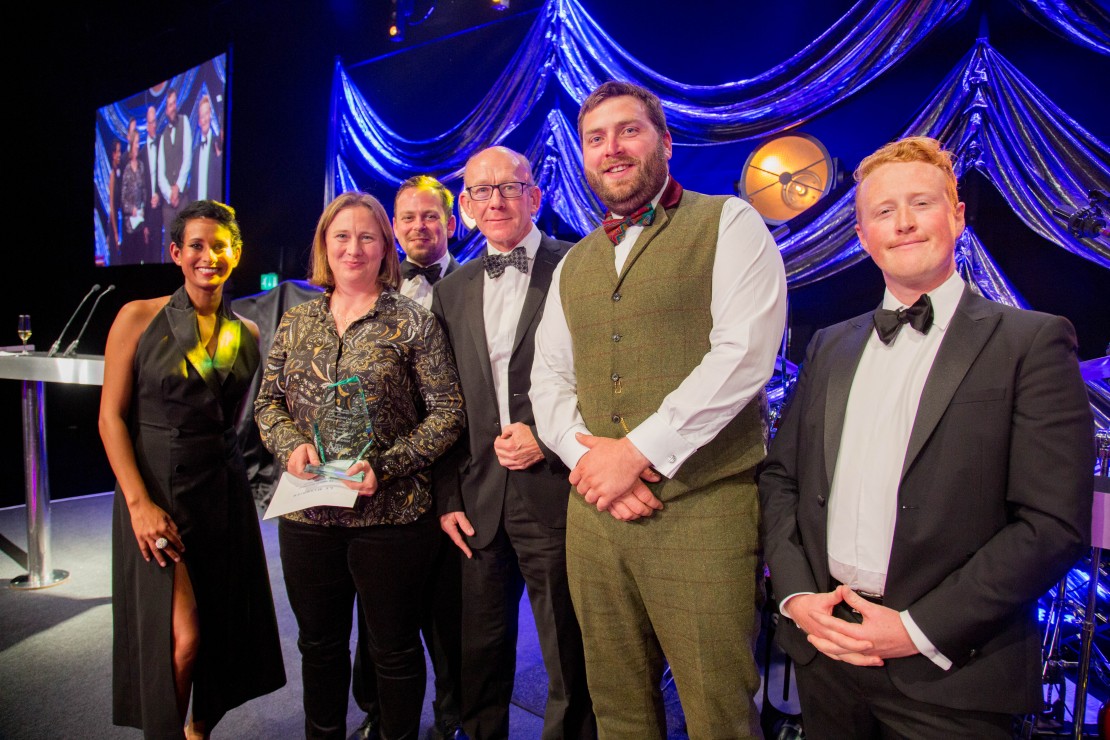 After a challenging 18 months, the construction industry came together recently to recognise and celebrate their achievements over the past two years. Following the postponement of the 2020 Jersey Construction Council (JeCC) awards, and in front of an audience of over 400 people from all aspects of the industry, the achievements of the past 24 months were celebrated.
Hosted by ITV Channel presenter, Jess Dunsdon, guests were entertained by news presenter Naga Munchetty and local artist Moya, well known for her performance on the ITV show The Voice, and the night ending with local band Inside Job.
Among the highlights of the night for Ronez were winning the Le Masurier Best Use of Innovation Award for the Rock Removal for Sensitive Sites project and sponsoring the Ronez Project of the Year Over £5m award which was won by Les Quennevais School.
An extract from the winning submission follows...
LE MASURIER BEST USE OF INNOVATION AT THE LA COLLETTE LOW RISE DEVELOPMENT
ROCK REMOVAL FOR SENSITIVE SITES USING NONEX PBC'S
Nonex PBC's are pyrotechnic breaker capsules designed to break rock and concrete with low vibration disturbance.
There were 21 blasts completed over the extraction phase at the La Collette Low Rise development. These were conducted safely and without incident, with safety and environmental improvements made as the work progressed in response to changing conditions.
The rockhead was variable in topography and consistency, with the jointing planes giving rise to some difficulties in drilling. Sections of the rock exhibited particle densities of 3 tonnes per m3; this is very hard rock.
Given the proximity to the highrise buildings and the environmental sensitivity of the site, vibration monitoring was conducted throughout the works. The average PPV (Peak Particle Velocity) recorded near the high rise building was 3.28mm/s and the average PPV recorded at the gate was 0.89mm/s.
In total, Ronez removed 1896 tonnes, calculated to be over 770m3 of rock from the site.
Gallery